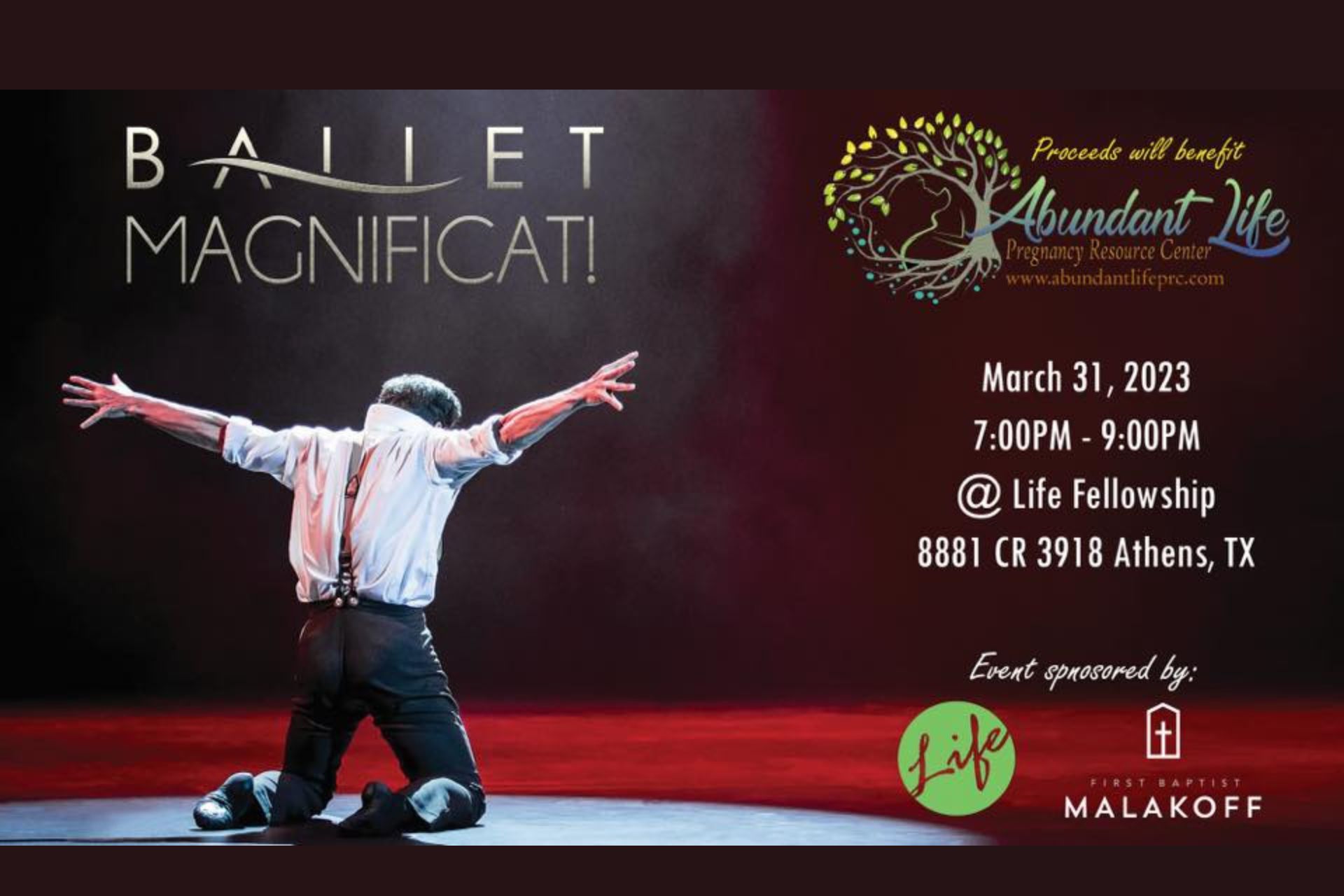 Date: Mar 31, 2023
Time: 7:00 pm - 9:00 pm
Ballet Magnificat! is coming to Athens on Friday, March 31, to perform "Prodical's Journey," a Christ-exalting ballet concert. The event is co-sponsored by Life Fellowship and FBC Malakoff.
America's Premier Christian Ballet Company, Ballet Magnificat!, travels the U.S. and internationally with exciting performances that bring audiences worldwide joy. Attendees are invited to an incredible evening. Ticket sales will benefit the Abundant Life Pregnancy Resource Center in Athens.
The show will be at 7 p.m. Friday, March 31, at Athens Life Fellowship Church, 8881 CR 3918, Athens. Tickets are $15 or $20 and can be purchased here.